How to install AbanteCart in DirectAdmin using Softaculous
What is Abantecart?
AbanteCart is a free open source ecommerce platform to power online retail. AbanteCart is a ready to run web application as well as reliable foundation to build custom eCommerce solutions.
AbanteCart ecommerce platform is designed to fit a wide variety of online businesses, as well as can be configured or customized to perform very specific business requirements. Chosen by many shop owners launching their business online for the first time, AbanteCart is also picked by developers looking for a user-friendly interface and powerful features set.
Installing Abantecart through Softaculous
The quickest and simplest way to install AbanteCart is with the Softaculous App Installer available in Directadmin. Softaculous provides an easy, one-click installation that is the best choice for most website owners.
TheStack provides solid web hosting service using DirectAdmin. After a successful purchase you will get login credentials from welcome email.
So in this article, we will take the web hosting service in TheStack for example.
Login into your Directadmin control panel.
Navigate to the Softaculous Auto Installer which will be mostly under the Extra feature of the Directadmin control panel.
Now login into Softaculous and navigate to the Abantecart.
Note Abantecart is supported by PHP so we can view it under the PHP supported E-commerce web application.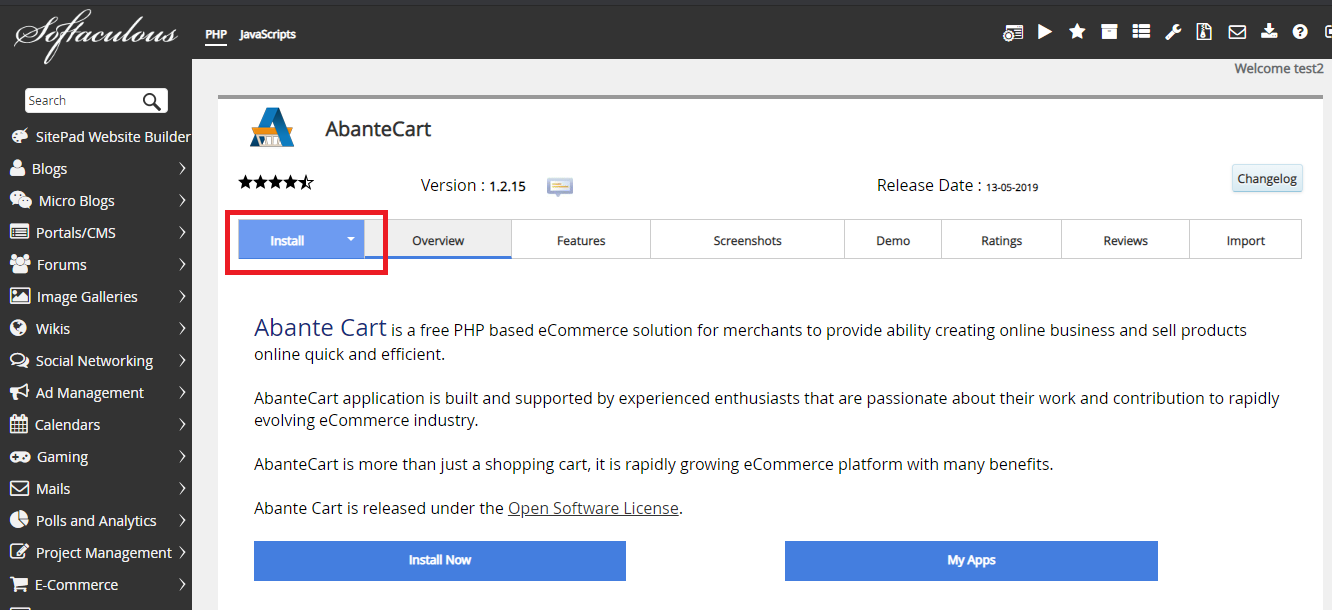 After clicking Install you will be prompted to a window where you have to configure the administrative part
Note Take a record of your admin username and admin password for enter the admin dashboard
With successfull installation you will see the following success message
You can login into your administrative dashboard through generated URL in the Success message